There's nothing like a road trip movie to either cure you of your wanderlust, or to make you feel like you need to get moving and plan that big trip you keep putting off. As a narrative device in film, it is second-to-none, with the endless possible adventures, misfortunes, and being cramped in close quarters for hours really serving to build relationships between characters. We've explored some of the very best road trip films, below.
National Lampoons Vacation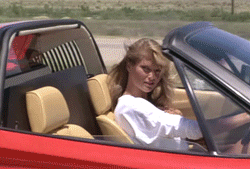 The Griswold's haphazard journey to an amusement park in the first – and the only must-watch – National Lampoons Vacation film is still a laugh-out loud comedy, with Chevy Chase at his freewheeling finest. Whether or not Aunt Edna makes or ruins the film somewhat is a contentious issue among comedy buffs, but the spirit of this film carries it over the line.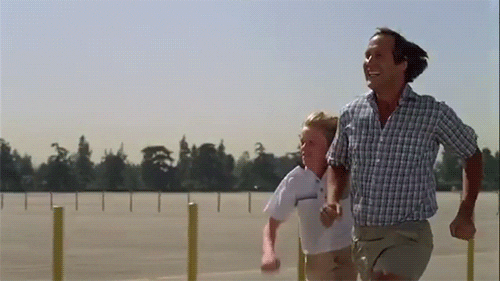 Thelma & Louise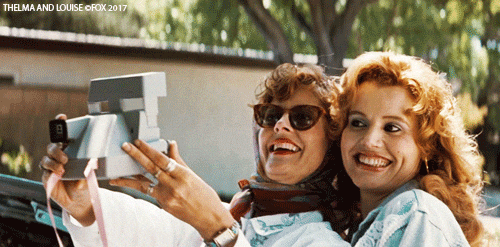 A proposed fishing weekend takes an unexpected turn after a roadhouse stop ends up with attempted rape and the subsequent gunning down of the perpetrator. There's nothing quite like the problem of what to do with a dead body to really strengthen a friendship. This 1991 classic is roundly heralded as the finest feminist film ever made, and a stellar cast (Susan Sarandon, Geena Davis, Harvey Keitel, and Brad Pitt in his breakout role) makes you really believe. No spoilers here, but the ending has gone down in cinematic history – even if you don't know what happens, you'll have seen a thousand references to it over the years.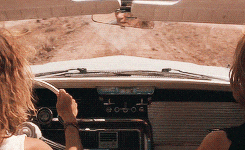 The Sure Thing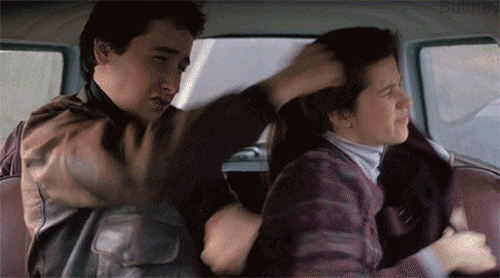 John Cusack was untouchable throughout the '80s, his foppish good looks and wide-eyed romanticism making him the perfect romantic lead. Here, he (as Walter) travels across country with Alison (Daphne Zuniga) after their bickering sees them tossed from the car they were originally riding in. Walter is hoping to meet his "sure thing", Alison is meeting her boyfriend, but we all know better: road trips and the mishaps that occur make for the very best aphrodisiac…
The Adventures of Priscilla, Queen of the Desert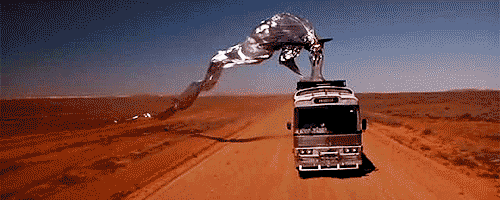 Two drag queens and a transgender woman accept an offer to take their Sydney drag show to Alice Springs, and the three set out in a converted tour bus – the titular 'Priscilla' – on the long journey across the desert. Along the way they encounter adventure, danger, and numerous prejudices, helping to transform a lot of these with their fabulous sense of fun. This film is still one of the most popular Australian films worldwide, and is heralded as a pioneering force for the LGBTI community. More than this though, it's just a great fun flick that anyone can enjoy.

Little Miss Sunshine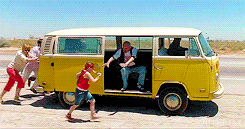 Despite the title, this film is not a fun time. A darkly detailed portrait of a dysfunctional family splitting apart at the seams, the beaten-up VW that careens them across country to a beauty pageant is a perfect metaphor for the road trip intended to pull the family together: sputtering, faulty, and likely to give up the ghost at any point.
Sideways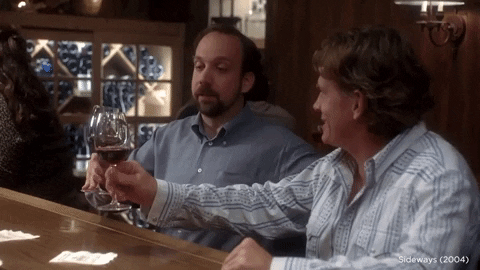 This unlikely 2004 hit follows two middle-aged men on a week-long scenic trip through Californian wine country, with a looming wedding acting as the impetus for them both to re-examine their life choices up until that point. Despite the wacky marketing, this is a dark film, and might not be the best choice if you're after a fun road trip film. It is, however, brilliant.
Easy Rider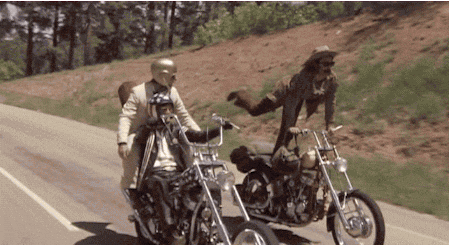 A counter-culture classic which has somehow crossed over into the mainstream without losing any of its power in the subsequent decades, Easy Rider still feels like freedom, rebellion, and a blast of fresh air. It's anything but PC, but – as Lou Reed once said – "those were different times."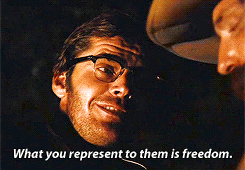 Rain Man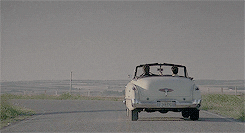 While not a road trip film in the traditional sense, Rain Man involves a lot of travelling, and it is the brothers' time alone in a vehicle that serves to build their relationship. On top of the tender connection at the heart of the film, this is two of Hollywood's finest – Dustin Hoffman and Tom Cruise – at the very peak of their acting powers. Cruise is understated, which is certainly not an accusation levelled at him often, while Hoffman plays a difficult role with the correct level of sensitivity.
On The Road

While devotees of Kerouac's legendary novel may baulk at the film version being included on this list, there is a lot to like about the admittedly-clunky 2012 film, which largely succeed in weaving a narrative out of a novel that lacks one. Garrett Hedlund is superb as the loose Dean Moriarty, and Kristen Stewart is electric; her dry tone perfectly suited to the Beat era. You'll believe in the central friendship between Dean and Sal (Sam Riley), mourn the women caught up in it, and wish you could blow everything off and hit the road: girls, visions, everything.
Beavis and Butthead Do America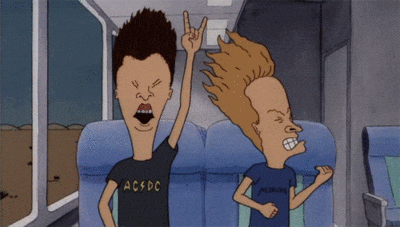 Licensing issues have meant that Beavis and Butthead's MTV work is largely relegated to the memory banks – a shame considering how well their dry humour and sarcastic quips about pop culture could have translated to today's youth – but their one cinematic outing still captures the characters' appeal nicely. Fans of Mike Judge's other work (Silicon Valley, Idiocracy, Office Space) will already love this, but if it slipped through the cracks for any other comedy fans, watching Beavis and Butthead bumble their way across America, trying to "score" is still a delight.
Honourable Mention: Crossroads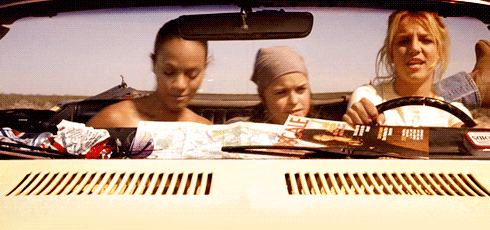 Britney Spears (!), Zoe Saldana, and Taryn Manning play childhood friends who, after drifting apart through high school, come back together after graduation to drive cross country, each to embark on their own epic personal journey. Teen pregnancy, first loves (and first times), brooding musicians/love interests, jerky boyfriends, even jerkier mums, karaoke. Seriously guys, this movie has. It. All.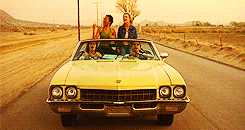 Posted by Nathan Jolly | Gifs sourced from Giphy | Main image credit: Warner Bros.