In the musical world, 2008 can be retrospectively seen as the year when the balance tipped from male-dominated rock and roll to female-driven pop music. While pop arguably had its stranglehold on radio for years, rock music had always reigned supreme. 2008 saw Rihanna, Beyoncé, Lady Gaga, and Katy Perry take over the charts, with Miley Cyrus, Pink, The Veronicas, and numerous others in support. In addition, indie-leaning dance music became mainstream, further pushing rock out of the spotlight, where it has remained ever since. Below we highlight ten songs that turn ten this year.
Sex on Fire – Kings Of Leon
This song marks both the peak of Kings Of Leon's popularity, and the start of their sharp decline. As mentioned above, the landscape was changing suddenly, and Kings Of Leon, with their mutton chops, leather pants and macho posturing seemed like a gasping relic of the past. Still, this stomping tune about carnal lust was a massive crossover hit, and quickly featured on classic rock radio formats, and pop compilations alike.
Single Ladies (Put a Ring on It) – Beyoncé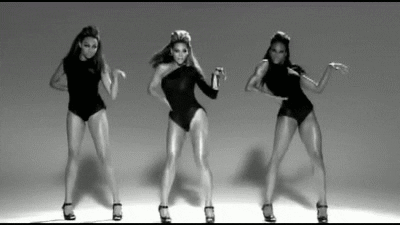 One of Beyonce's many songs about female empowerment, Single Ladies is one of the biggest selling singles of all time. However, the success of the song was eclipsed by a memorable black and white video clip, showing Beyonce, flanked by two dancers (Destiny's Child style) as they perform a highly-choreographed dance that appeared to be captured in one take (it wasn't). It's still the cheapest video Beyonce has ever made, yet undoubtedly her most recognisable. The video will be forever linked to Kanye West's stage invasion at the MTV VMA's where he snatched the mic from a stunned Taylor Swift to declare it "one of the best videos of all time". An ungracious way to announce this, but we cannot disagree.
Sweet About Me – Gabriella Cilmi
Gabriella Cilmi's breezy soulful tune was the most-played song on British radio in 2008, selling six million copies worldwide, but the Aussie never recovered from this success, shying away from the limelight in favour of performing in a low-key duo with her brother. This song perfectly hit on that nu-soul sound that Amy Winehouse found so much success with. It still gets spun from time to time, but this hit is largely forgotten.
American Boy – Estelle ft. Kanye West
Estelle might be the featured performer on this song, but American Boy is a Kanye West track through and through. His playful verses and interjections never overpower Estelle's vocals, but you cannot help but feel she is a bit player in her own song. The power of Kanye is hard to deny – even in someone else's movie, he is the clear star.
Poker Face – Lady Gaga
An avant garde pop explosion that made Lady Gaga one of the most famous people on earth, Poker Face is anything but easy listening. The jagged, odd pop song channels everything from Brian Eno and David Bowie to Grace Jones and Madonna, but still manages to sound entirely unique. The same cannot be said for her latter 'Born This Way' which so heavily mirrors Madonna's 'Express Your Way' that it caused the pop queen to speak disparagingly about Gaga. Back in 2008, however, she was her own artist.
Viva la Vida – Coldplay
Viva La Vida was the moment that Coldplay went from being a piano-driven pop group who dealt in ballads, to a technicoloured stadium band. Built from a piano line and a looped string sample, the track escalates until it reaches the heavens. It's a notably odd song to have achieved such worldwide success
— as the title track from a very avant garde record, this shouldn't be surprising — but this was clear proof that Coldplay's craftsmanship knew no musical bounds. An epic, feel-good tune.
I Kissed A Girl – Katy Perry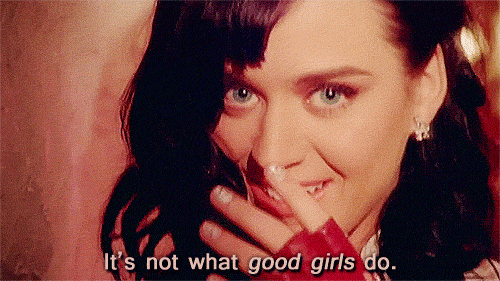 When Katy Perry burst onto the pop scene with her coy, naughty song about a same-sex flirtation, few could have predicted she'd become one of the mainstays of modern pop, and one of the most recognisable humans on earth. This light, breezy bop set the tone for a candy-coloured career, and although her production got even brighter and bigger as she rolled along, this song sounds like the point at which she was having the most fun.
Electric Feel – MGMT
'Electric Feel' was one of the most unlikely yet undeniably hits. Built on a 6/4 beat that throws dancers off, falsetto vocals, impenetrable lyrics, and psychedelic washes of keyboard, everyone from the band to their label was surprised when this became one of the biggest success stories of the year. With the benefit of hindsight, however, it seems inevitable.
Live Your Life – T.I. ft. Rihanna
Fans of 'The Hangover' won't ever be able to divorce this tune from that rawkus comedy romp, and Rihanna fans might also be surprised to discover this song didn't actually appear on any of her albums, instead finding a home on T.I's 'Paper Trail' record. Despite what the credits will have you believe, this is very much a Rihanna showcase, with her stunning vocals taking centre stage as T.I hammers through verses with precision. The reference to soldiers fighting in Iraq is sadly still relevant ten years on, too.
Work – Kelly Rowland
An incessant vocal over a thrilling beat, Work signals the moment when Kelly Rowland came out of the shadows of Beyonce to declare herself a pop star in her own right. A remix by the British production duo Freemasons saw the song soar to new heights, but Kelly remained the number one attraction.
Posted by Nathan Jolly