With more and more films these days being shot on elaborate Hollywood sound stages, or completely constructed by CGI, it is nice when you watch a film and recognise the real-life location it was shot in, especially if it is recast as a fantastical land intended to be thousands of years in the past – or in the future. Some of the biggest film franchises of all time have utilised real locations, and to celebrate this collision of fantasy and real life, we have pinpointed ten of our favourite film locations.
Harry Potter
Hogwarts School of Witchcraft and Wizardry looks like an impressive institution, the type of place where magic and education combine to shape young minds. The truth isn't too far from this, with much of school's interiors and exteriors having been filmed at the University of Oxford. Bodleian Library, New College, and, Christ Church college provided many of Hogwarts' most recognisable features, including the Infirmary and the Great Hall.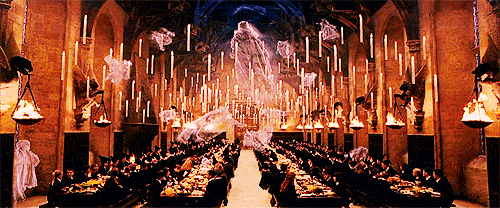 You can also spot Hogwarts throughout London, including the spiral staircase in St Paul's Cathedral, hallways in Gloucester Cathedral and classrooms at Harrow School, but it's in the English county of Northumberland that the 'real' Hogwarts can be found – featuring heavily in the first two films, Alnwick Castle is where Harry had is very first flying lesson.
Fun Fact: the interior shots of Gringotts were filmed inside Australia House in London.
Wet Hot American Summer
Arguably the silliest film ever created — in which 20-somethings unconvincingly play lovelorn teens away at a summer camp where rivalries flare and belief needs to be thoroughly suspended — is shot at an actual summer camp: Camp Towanda in Honesdale, Pennsylvania. The film was shot in winter (off-season for campers) on a shoestring budget, and creators lied about the adult themes throughout the film in order to appease the rather religious owners of the camp. Anything it takes to get it done!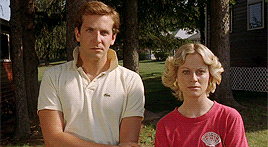 Monty Python and The Holy Grail
One of the funniest English films ever created was largely filmed in nearby Scotland, where the cash-strapped film-makers could shoot in pristine, largely-untouched locations for a lot cheaper. King Arthur's castle Camelot is actually Doune Castle, a thirteenth-century structure that was also used for internal shots of three other places in the film: Castle Anthrax, Swamp Castle, and Guy de Lombard's castle.
It's surprising how effectively they were able to pull off four distinct looks within the same building, but then again, architecture wasn't too varied back in the 6th Century.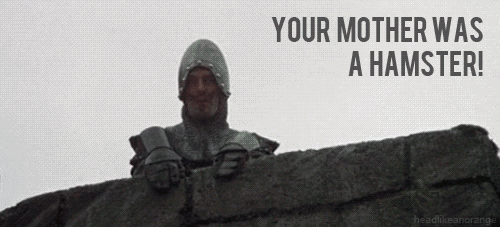 Jaws
There's a story about how Spielberg spent millions of dollars constructing the fearsome shark used as the titular character in his 1975 thriller, but the final result was less scary and more laughable. In the end, for many shots he only used the fin, and that ominous image, and what it suggested lurking below, was far more terrifying than all the animatronics in the world.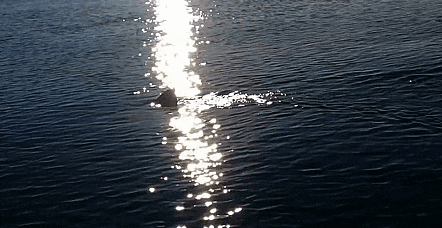 Luckily, the set of Jaws wasn't a Hollywood construction but instead real-life summer colony Martha's Vineyard in Massachusetts, playground of the rich and famous during the summer months but largely abandoned during the off-season.
This was the perfect filming location for Spielberg, and the added fact that it wasn't accessible by roads (only by air or sea) meant that he could keep the shooting top secret, adding to the impact the film had when it hit cinemas.
Grand Budapest Hotel
The decadent hotel in Wes Anderson's quirky classic isn't actually a hotel at all, but a rather swish department store named Gorlitzer Warenhaus that was days away from being knocked down before Anderson's scouting crews swooped in and saved it.
Image: Pinterest
The film-makers used the store's architecture as a jumping off point — the overbearingly awesome windows, the huge chandelier, the staircase and the opulent columns were already there, which makes the decision to knock it down even more nonsensical — and added even more whimsy, to create the Grand Budapest. 
The Hunger Games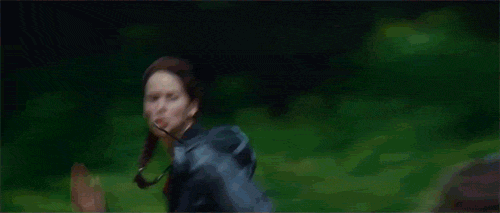 This 2008 hit was a dystopian film set in what appeared to be a utopian landscape. Beautiful terrain as far as the eye could see concealed the truly heinous acts committed within, but those fans of the series will be pleased to discover that they can visit the set of the films without even having to volunteer as a tribute. All you have to do is get along to DuPont State Forest in North Carolina.
Not surprisingly, there are a number of tours available, but a bit of Googling will be able to lead you to the important areas without having to pay for the pleasure. Remember, it is a national forest, so tread safe.
Ghostbusters
The Ghostbusters lab looks like the coolest HQ in Hollywood history (especially when you are eight) so it's surprising to learn that not only is it an actual location you can visit, but that it is also a functioning, operational fire station in New York City. It is located in Tribeca, and is named The Hook and Ladder 8.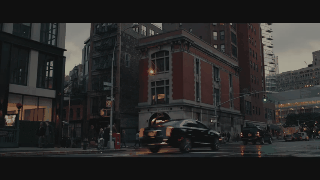 The firies are — from all accounts — quite pleasant to visitors and sightseers but they are also at work doing an important job saving lives, so try to be respectful of their time and keep the jokes about crossing the streams to a minimum.
Lord Of The Rings
People from all around the world travel to a remote region in New Zealand — in itself a remote region — in order to pose and take photos of fields and streams. Why? Well, if you've read this far you'll know it's because Peter Jackson's immersive Lord Of The Rings films were shot there.

The place is a tiny village named Matamata, complete with hobbit-sized cottages that are covered in snow during the colder months. The village is known as Hobbiton to numerous people around the world, and an entire industry has built up around taking people on tours of the quaint little area.
The Godfather
The Godfather is one of the most critically-acclaimed film of all time. The interwoven plot points, complicated character studies, and Shakespearean themes of loyalty, family ties, and power corruption still hold up today, but on a purely aesthetic level it is also a first-class look at the beautiful town of Corleone in Sicily. Except the film isn't actually shot there at all — the place has been over-developed beyond recognition, which wasn't going to work for this classic tale — and so they shot in Savoca and Forza d'Agrò, with their unspoiled beauty doubling for Corleone. Nitpickers love to point this fact out.
Star Wars: A New Hope
The hot and arid desert world of Tatooine looks otherworldly, and so dust-inflicted that the only way one could conceivably survive there is by living in an underground run of tunnels and huts, much like where Luke Skywalker grew up with his Uncle Owen, on their moisture farm. Rather than being a space-aged set, this odd structure is an actual hotel in the Tunisian desert. It is officially called the Hotel Sidi Driss, but fans have redubbed it Star Wars Hotel – and the fully-booked hotel's owners certainly don't mind a bit!
Words by Nathan Jolly | Images from Shutterstock | Gifs from Giphy